I avoided it for a long time. Pinterest that is. But I can now officially tell you all I am sucked in! I love Pinterest.
I found this on there, it came from FrogPrincessCouture on Etsy, and new I had to incorporate it somehow into the redecoration of The Short Chic's bedroom.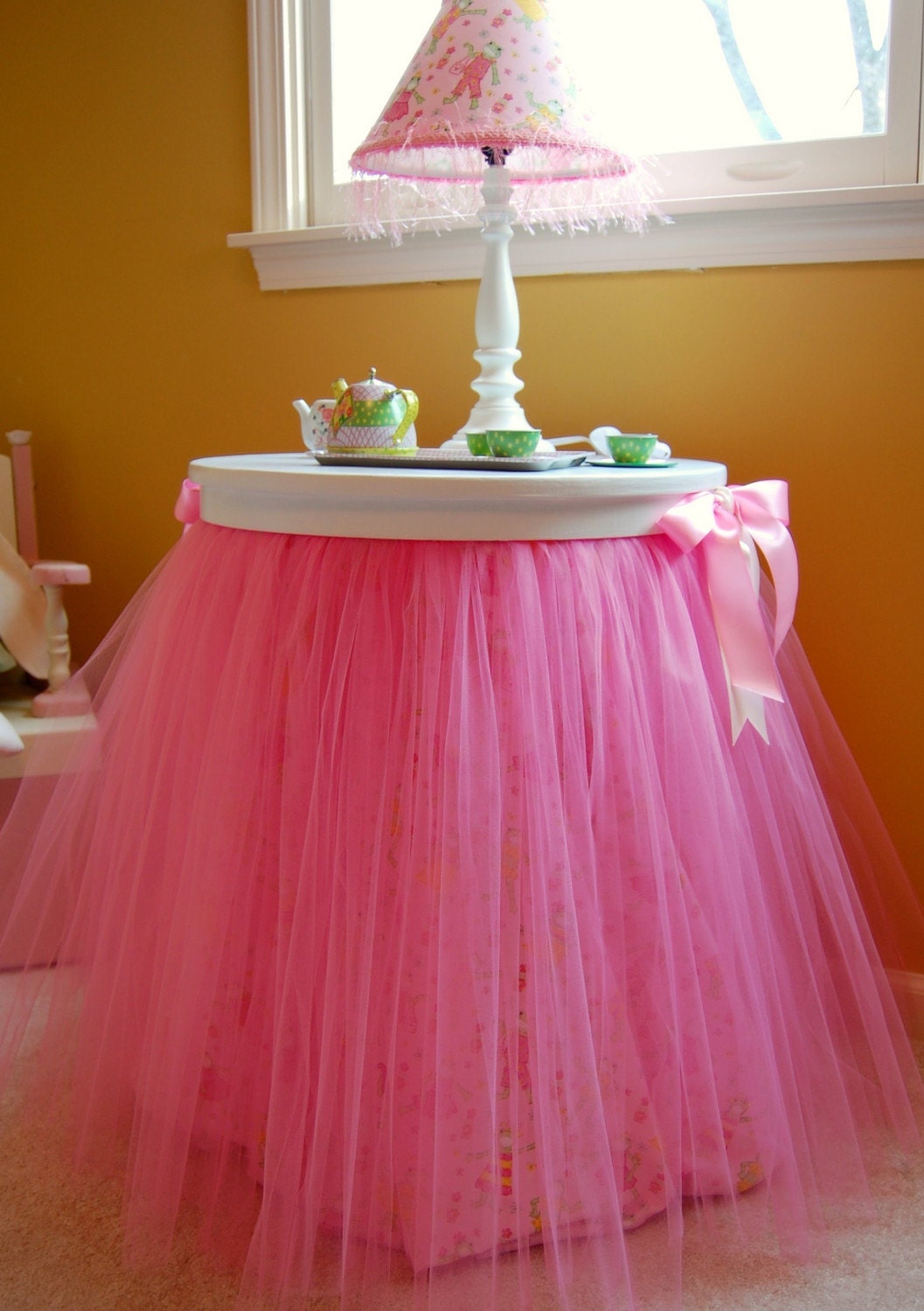 This is what I came up with.
I am not sure how many total yards of tulle I used, but I know I purchased 30 yards and I have leftovers.
Total cost on this weekend project:
25.00 for the tulle (I used a 40% off coupon from Hobby Lobby)
9.00 for the table.
Paint came from my garage and was leftovers from painting her walls.
Ribbon was from my supply.
First, I painted the table.
Second, I stapled the tulle to the table.
The final step was making coordinating bows out of ribbon and adhering them to the tulle. I used fabric adhesive because I was working on this project at 10:00 p.m. and I was too tired to go find a needle and thread from my basement.
If Pinterest was meant to inspire, it worked! I love this project and love how it looks in my daughters room!!
I linked up to
Crystal B's Inspired by Pinterest